22 Oct

How to keep your phone number while abroad…

I have been living in Paris for 3 weeks, as of tomorrow, and finally figured out the phone situation. Prior to "figuring out" the phone situation, I had just been using my T-Mobile sim, which allows unlimited data (though effectively limited by the fact that it is at 2G speeds…which is just mean), and reasonably priced calls ($0.25/minute) to French numbers and also back to Canada/USA.

Overall, living in Canada the last three years, I found T-Mobile pretty great, especially with 3 other people on my plan, as my monthly fee was a very reasonable $40/month, and it included high speed data at no extra cost, as well as free calls to US/Canada. T-Mobile technically doesn't love it if you use their phone for extended periods while abroad, but I think they may have cut me some slack as I usually used wifi for data and calls, and also had so many people on my plan (who actually lived in the US).

That however pales in comparison to the French phone plans. Although it is a pretty major PITA to get one of the local plans (you need a French IBAN and a European credit card), the prices are crazy. Right now I am getting 60GB of high speed data, unlimited calls and messaging, and unlimited calls/messages to North America for a grand total of 14 euro/month.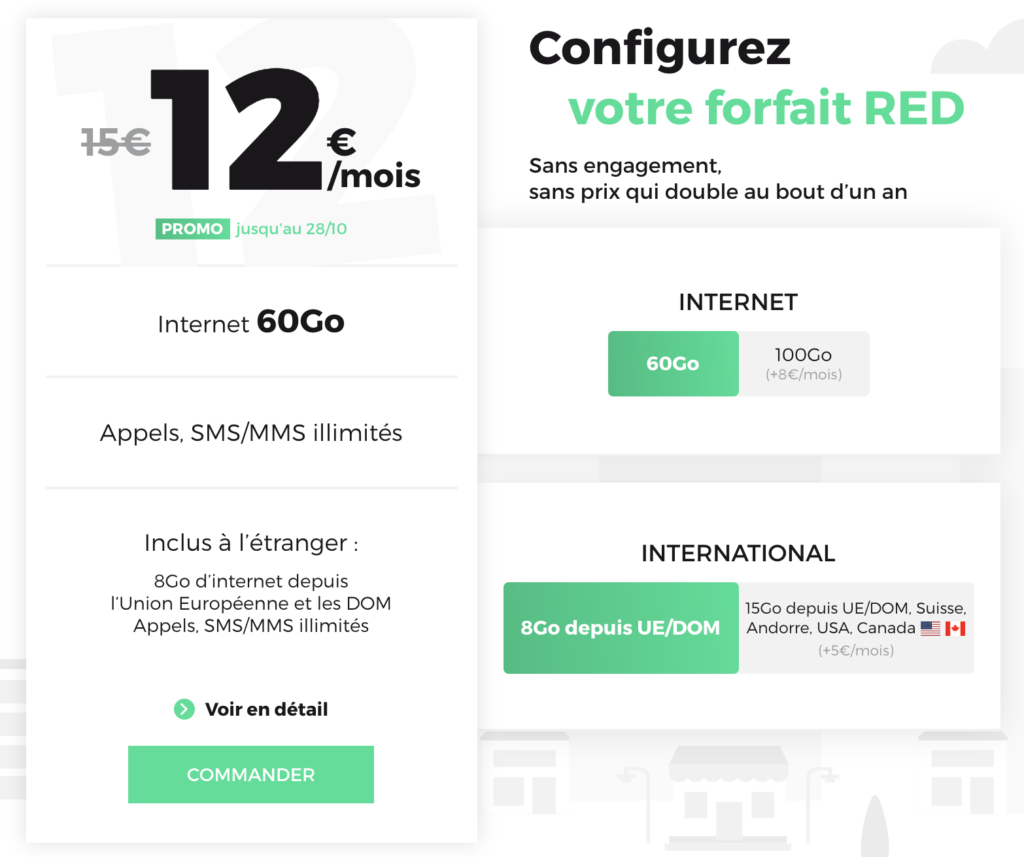 Okay, great, so how do you keep your home phone plan and have it integrate with your new sim?
These were my goals:
Use the foreign sim card (French in my case) in my phone. This allows me to make calls where I live and have access to cheap high speed data (and with my plan, unlimited free calls to the US).
Keep my T-Mobile plan in the US, with my number.
Have people who call my US number ring to my phone with my French sim.
Note that this is all done with an iPhone. Not sure how much things change with Android.
---
Step 1: Google Voice
Get a phone number with Google Voice, which is probably easier to do if you live in the US (and before you leave), but can be accomplished by using a VPN like TunnelBear.
Link your normal phone number with your Google Voice number.
Then change the following settings in Google Voice: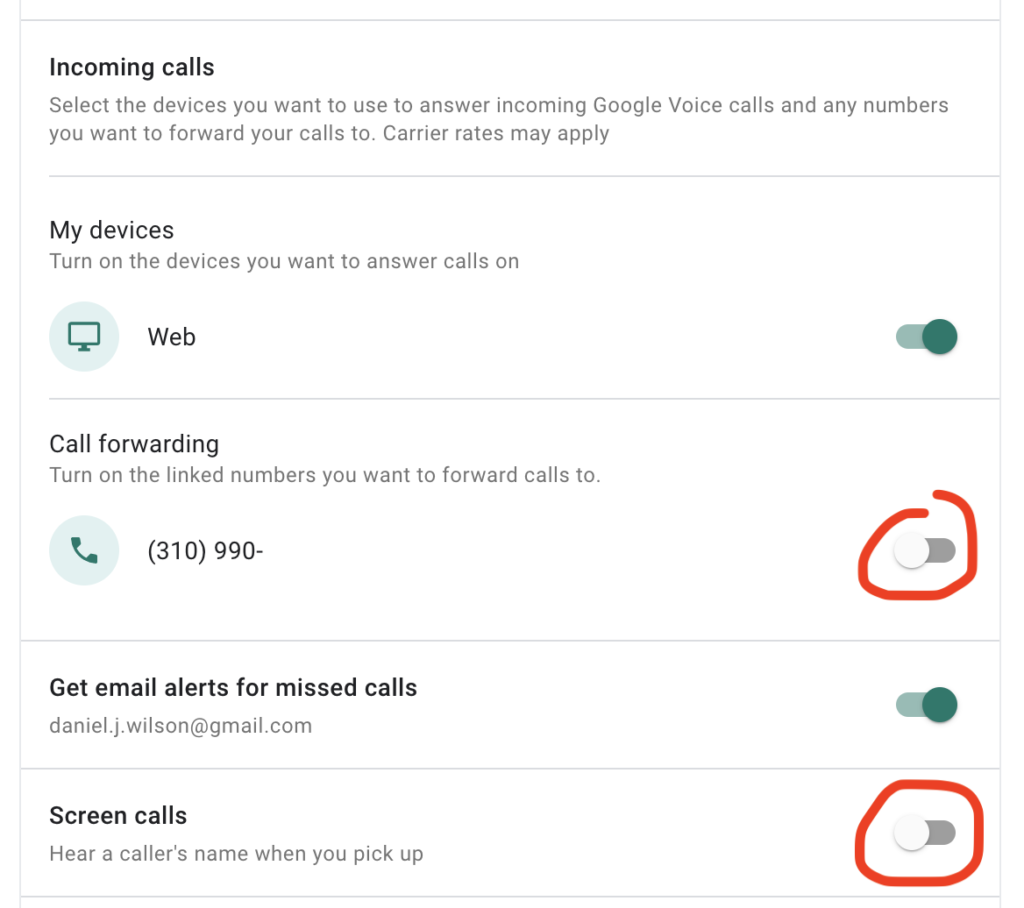 ---
Step 2: Call Forwarding
Before you take your local sim out of your phone, forward your US (or wherever you are from) carrier number to your Google Voice number.
With T-Mobile (and I assume other carriers) you can just do this on your iPhone.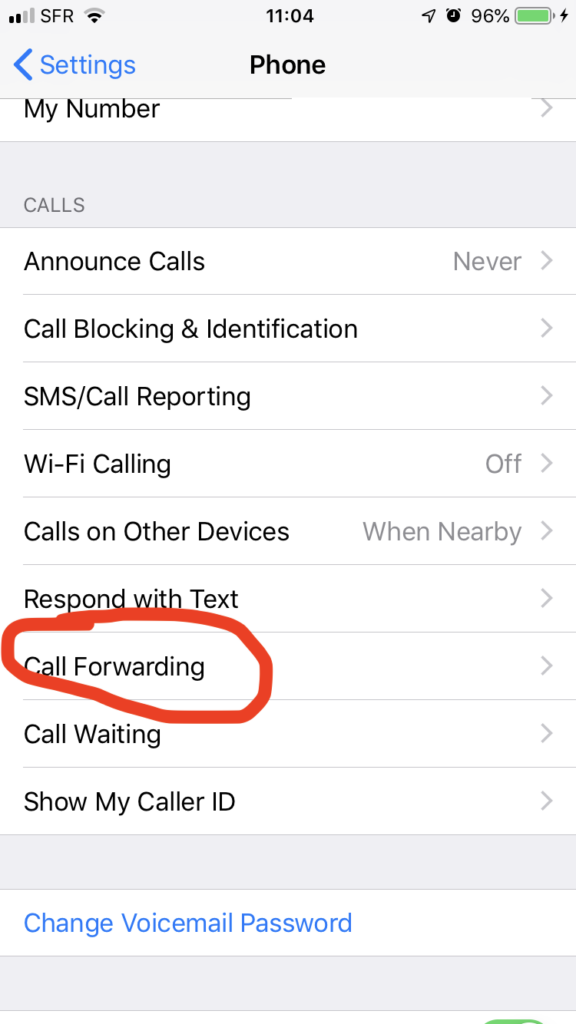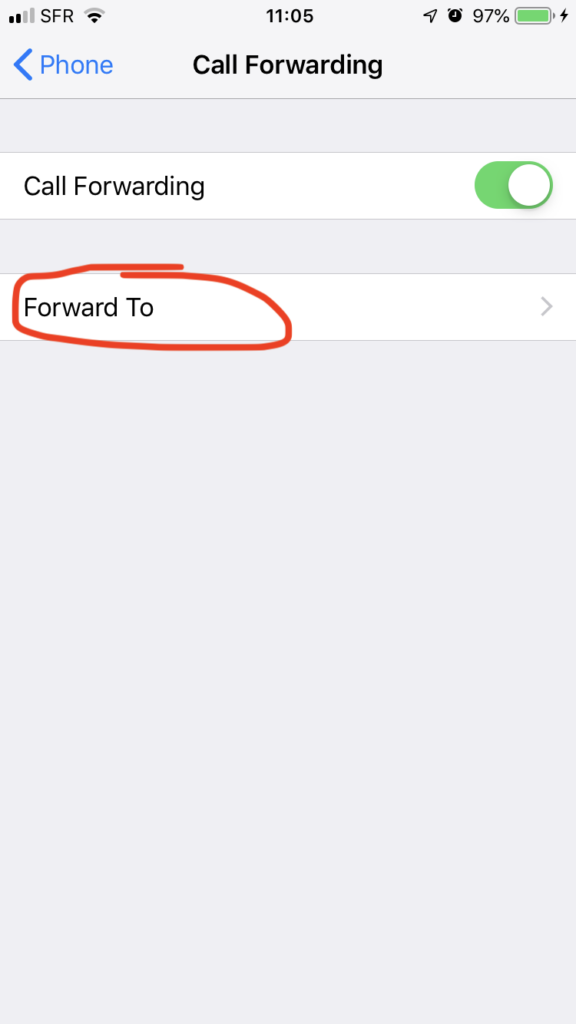 Here you enter your Google Voice number. It didn't seem obvious that it saved the first time I did it, so just make sure to check.
---
Step 3: Google Hangouts
Download Google Hangouts on your iPhone. You will want to tweak the following settings: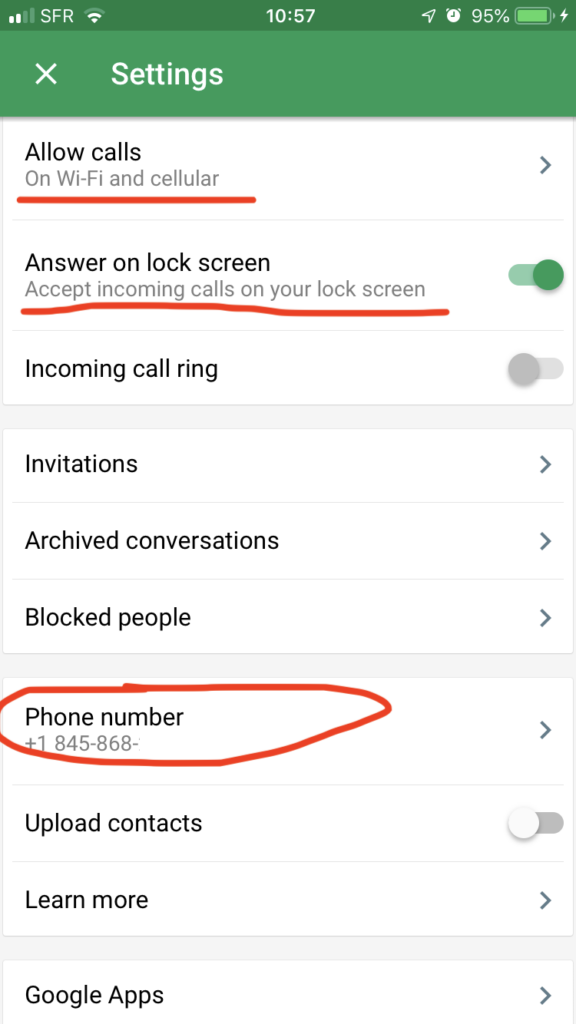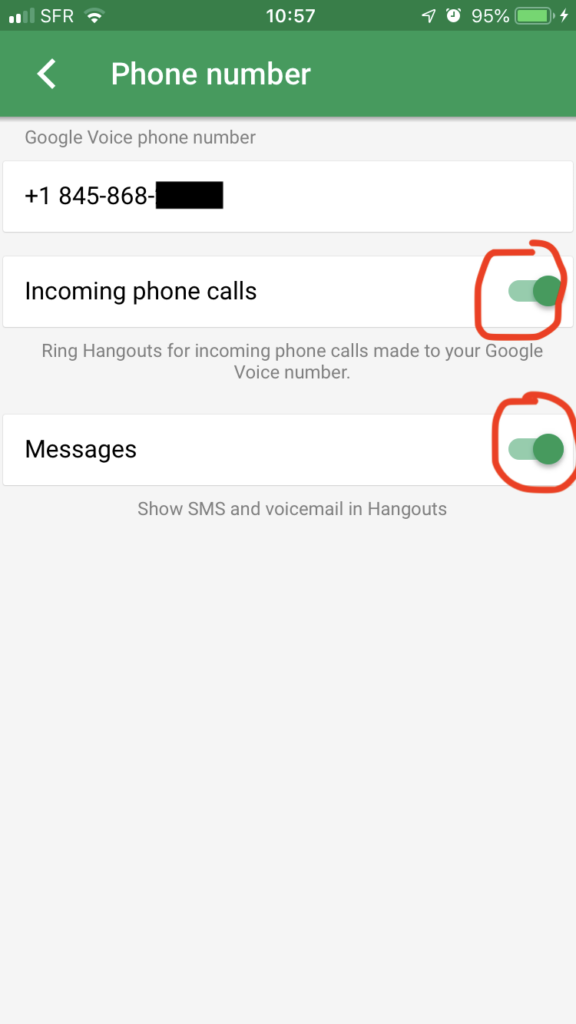 ---
That should be it. Now when people call your US number it will ring through to your phone with your foreign sim (via Google Hangouts).
This can be useful for many reasons, but not least for 2 factor authentication. For many of my accounts they often need to either message or call to confirm identity – messaging doesn't work for me but calling my US number has been smooth sailing.